ALL ROUND IMAGING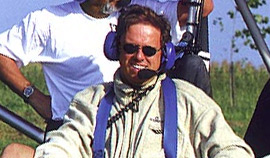 A creator
38 years of experience
Direct contact
No outsourcing
No noise
2D Various styles
3D Imaging
3D Animation
Photo and film recording
PHOTO / VIDEO
In the past, I have created professional photos and/or film productions for many clients. It is not a core business but, as a spin-off, it is becoming increasingly common and can also be part of a production - especially when IMAGE MANIPULATIONS / ANIMATIONS are needed as well. For this I collaborate with professional photographers and cinematographers.

No terrain is impossible, we go cross-country and as deep as the ocean floor, and the sky is the limit!

If you are interested and want to know more, feel free to contact me without commitment.