ALL ROUND IMAGING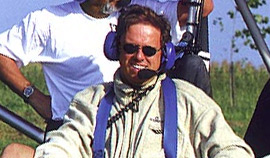 A creator
38 years of experience
Direct contact
No outsourcing
No noise
2D Various styles
3D Imaging
3D Animation
Photo and film recording
MUSIC
Most of the films and animations made by Michel Custers include a voice-over.
Always in consultation, a choice is made for a specific voice, whether or not a native speaker.
This can be supplied by the customer, or I will take care of this in consultation.

Many film productions and animated films contain music of Michel Custers.
At this moment the most film productions are made by a fixed musicmaster.

The biggest advantage for you is, in addition to a unique sound, that film productions can be used internationally because the usage rights.

You can also obtain these rights exclusively. The sound is then your Branding-Sound. This requires a special price, per music project.
With this exclusive rights, you have no more unexpected costs.
Especially if the films be shown on the web.

Contact Michel Custers for the possibilities.